Worship and Christian Distinctiveness
Our Christian Vision and Values
Our school like any family, goes through tough and enjoyable, exciting times. As we came to the end of a tough journey of change, uncertainty and lockdown, we decided we wanted a fresh way of saying what is important to every member of our school. We looked for a verse from the Bible which would focus us on becoming independent and confident individuals who show respect both to others and themselves as well as their environment.
The verse we have chosen is
'In everything, do to others as you would have them do to you" Matthew 7 Verse 12
This verse is part of Jesus' teaching on the Beatitudes: the values and attitudes that we want for our ourselves and school. We like to call this verse a 'beautiful attitude' which will help us to:
Grow to understand and apply Christian values through learning, worship, prayer and reflection
Understand our own place in God's World and to appreciate the religious, moral and cultural traditions and different needs of others and to seek to learn from them.
Have a desire to learn new skills and experience new things so that we can reach our full potential both academically and as a 'whole person'.
Our school is more than just children and teachers and we expect that all staff, parents, governors undertake to:
Listen to the children and take their viewpoints into account
Work as a team, showing Christian values in all that they do
Support the children as well as each other
Encourage personal growth and independence rooted in relationships
Accommodate each individual's needs
Provide a well-planned and well-delivered curriculum which will equip the children with knowledge, skills and understanding
Provide a safe environment in which children will feel respected and cared for.
Worship at St Michael's
Children and staff are encouraged and supported to develop their own individual spirituality through daily collective worship, and times of reflection built into the school day. Worship forms an integral part of the life of our school. Reflecting the way Jesus taught, much of our worship takes it starting point from story. This is either directly from the bible or from 21st Century and provides the basis for our collective worship and centres our values of Courage, Respect and Perseverance within the Christian liturgical year. Children engage, respond, and reflect each day and share how our vision and values are lived out and reflected within the stories. Prayer anchors the school day, from the simplicity of grace to the singing of songs of praise and singing The Blessing (based on Numbers 6.24-26). The children understand the importance of prayer as evidenced in their practice of stillness and respect for prayer as a means of spiritual growth and wisdom.
We value the link with the local St Michael's and all Angels Church and the ministry of the Open The Book team and the vicar, who come into the school once a week to lead worship and teaching that compliments the Christian vision of the school.
We also think about the major Christian Festivals, when our main services at Harvest, Christmas and Easter are held in the church and the whole school works hard to make these celebrations special. At the end of the school year, as well as our Leavers Assembly, we hold our celebration of the school year service in the church. Parents, friends and villagers are always invited to join us at all these important times.
Worship celebrates difference and raises aspirations through creatively sharing stories of significant people as well as our own school community.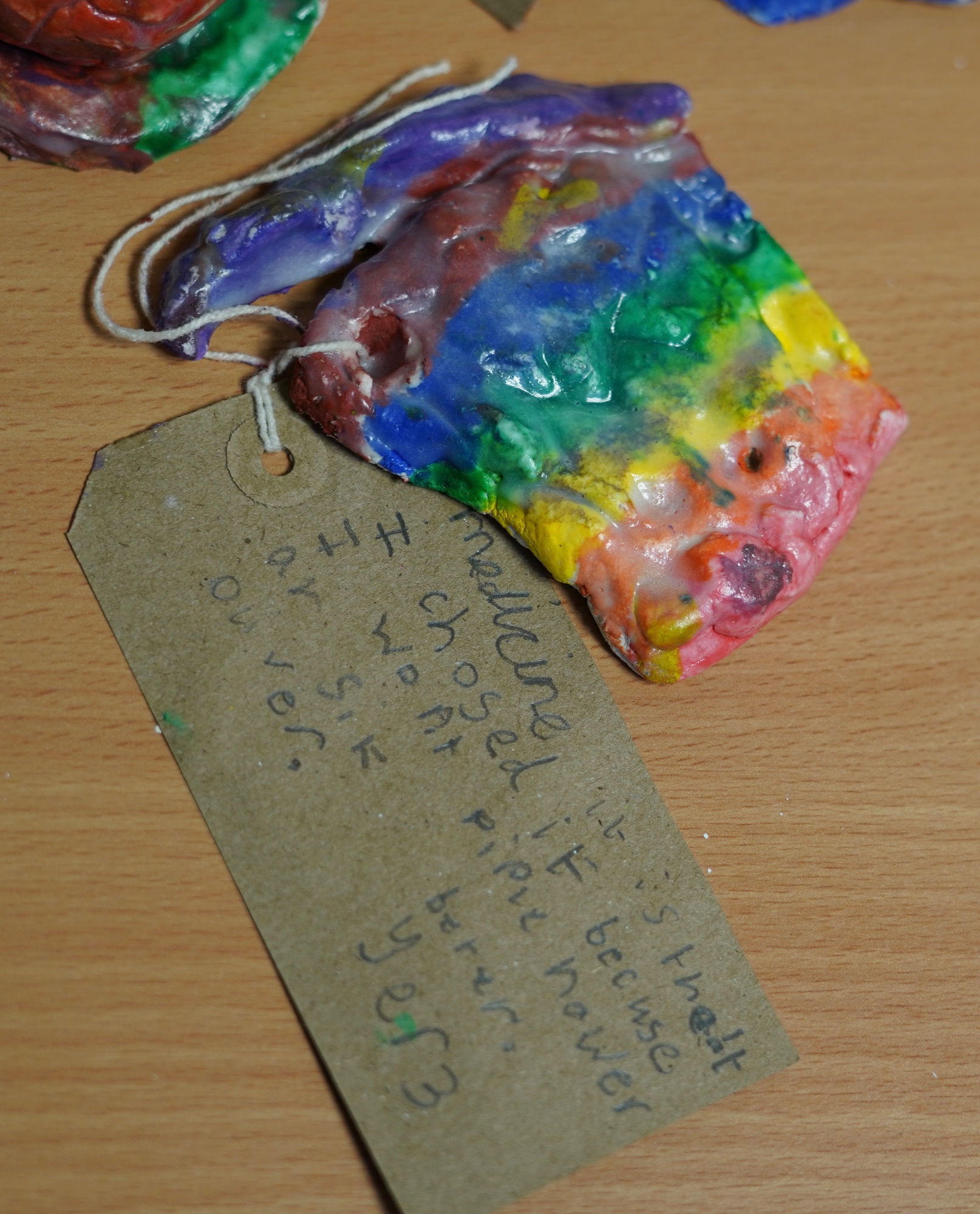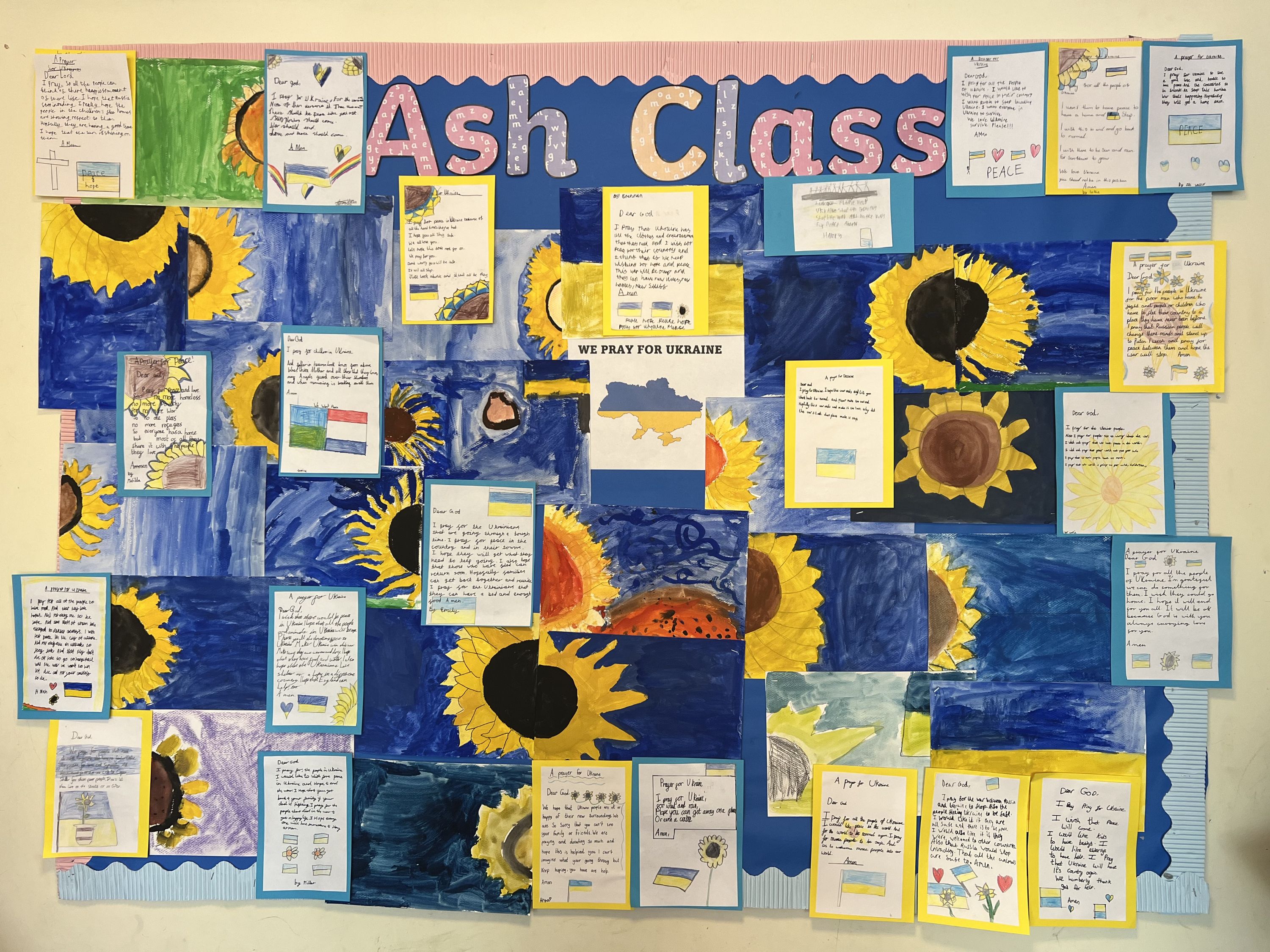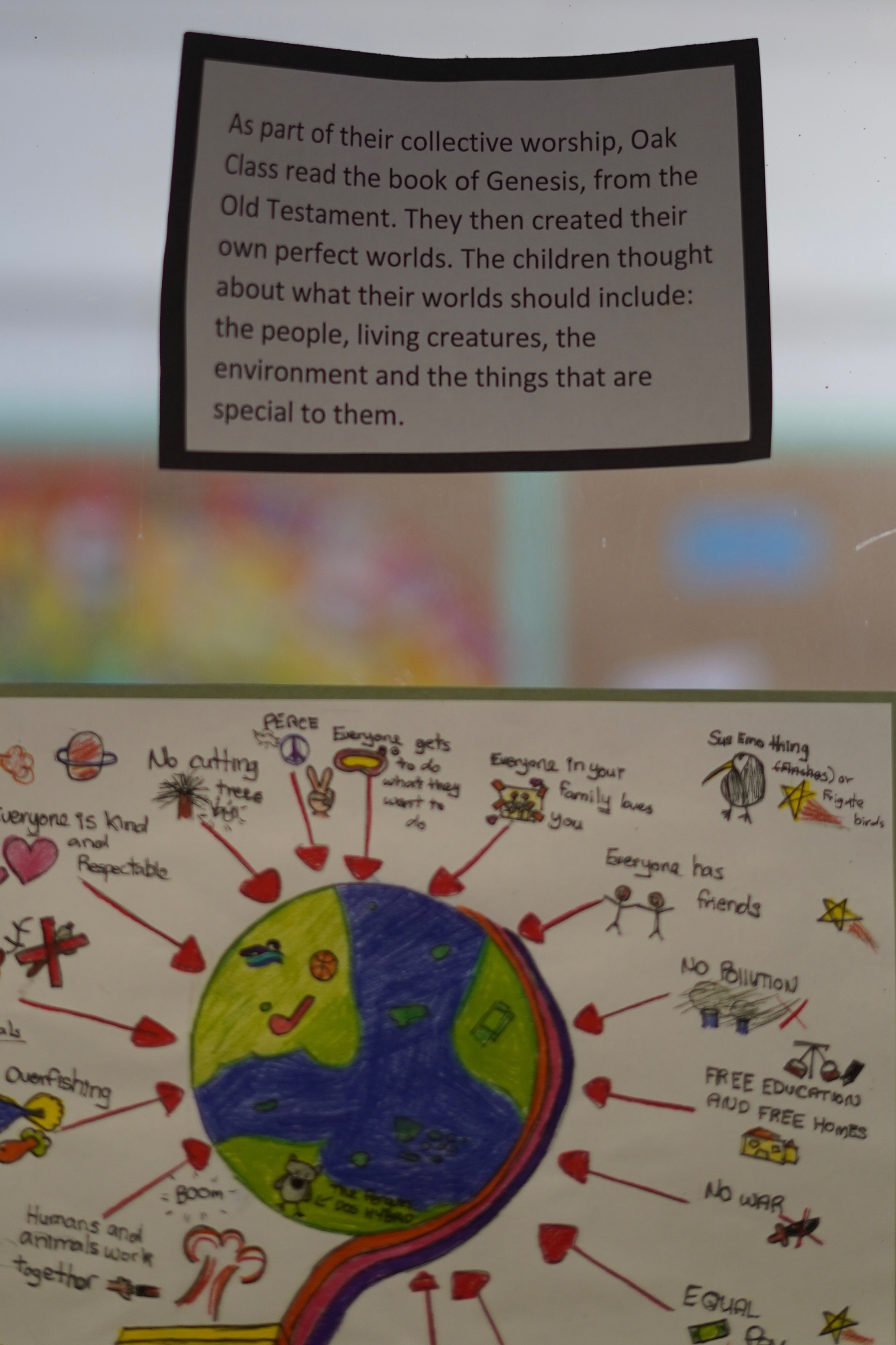 The Organisation of Collective Worship
| | | | | | |
| --- | --- | --- | --- | --- | --- |
| | Monday | Tuesday | Wednesday | Thursday | Friday |
| Type of Collective Worship | Story | Class Worship | Singing | Open The Book | Celebration |
| Led by | Headteacher | Class Teachers | Music Lead | Children's Ministry Team | Headteacher |